EXCLUSIVE | Bellamy speaks on powder scandal, says players 'knew it was illegal'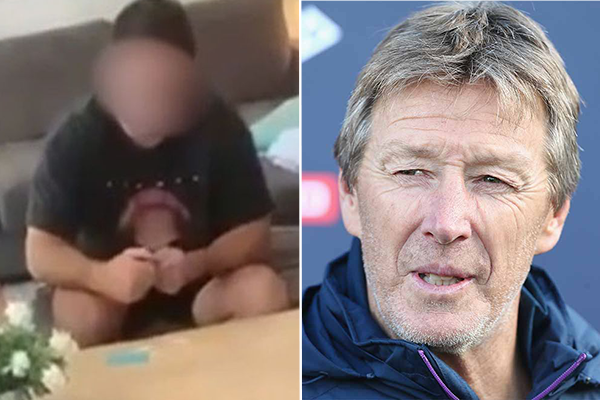 Melbourne Storm coach Craig Bellamy has spoken publicly for the first time about three partying players caught up in a controversial video, and broken ranks from the club's stance that the players did not know what substance they were filmed with.
Cameron Munster, Brandon Smith and Chris Lewis were all fined and handed one-match suspensions after being filmed in a hotel room with a white powder on a table in front of them.
The players told the NRL Integrity Unit they were too drunk to remember what happened or what the substance was, with CEO Justin Rodski saying "I don't know what it was" as he delivered the news of those sanctions.
But today, Bellamy, who was not in the hotel room at the time, told Sofie Formica on 4BC Afternoons the players were "very, very well aware" they were partaking in "illegal" behaviour.
"I don't know whether having a snort of cocaine or a line of cocaine … is worse for your body or worse for you than half a dozen schooners, he said. "But the big difference is having half a dozen schooners isn't illegal.
"What disappoints me so much is that these guys earn a good living, they're doing what they love in life and what they did was illegal and they were very, very well aware of that."
He said it was important to give the players the "help and the guidance" not to do it again.
Press PLAY below to hear Bellamy address the scandal in full [5:01mins]
Image: Nine, Robert Prezioso/Getty Images