Everything you need to know today on Queensland's COVID clusters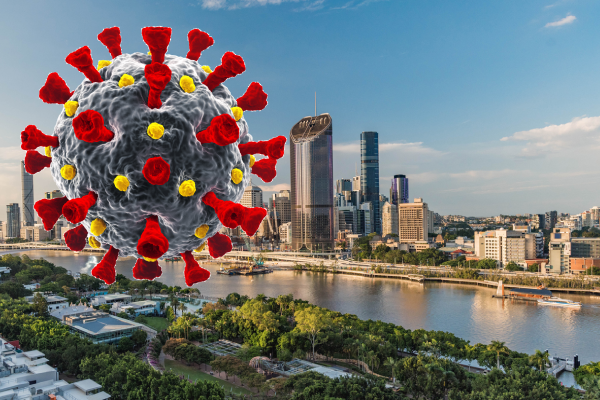 South-east Queensland is grappling with multiple separate clusters of coronavirus, which have cropped up in a matter of days.
Contact tracers are currently dealing with at least four clusters and more than 80 exposure sites have been identified.
Additional listings are expected on the contact tracing page today, including the Treasury Casino.
At this stage, it is unknown whether parts of south-east Queensland will go into lockdown.
The Premier is expected to deliver an update at 10am.
Press PLAY below to hear Nine News reporter Jess Millward's latest report 
New updates
There are reports of new coronavirus cases in the community off the back of Queensland Health listing new contact tracing sites.
Cannon Hill woman
Jess Millward says a Cannon Hill woman became infected after she travelled to Kyogle in New South Wales and back.
NSW Health announced overnight two additional cases were detected in Kyogle.
Queensland Health is yet to confirm the case or where she became infected.
Virgin flight
Virgin Flight VA333 was listed by Queensland Health late yesterday.
"We aren't aware of anyone in the current positive cases who's been to Melbourne," Jess says.
Townsville
A person has reportedly tested positive to the virus and was transported from Hotel Chancellor to Townsville Hospital last night.
NRL
Jess told Neil Breen the window of opportunity to move the NRL Grand Final to Townsville is closing as we draw closer to the weekend.
"We're three days out now so if they are going to Plan B, well, they're running out of time to do that.
"Decisions need to be made in the next 12 to 24 hours."
Argentina Rugby team
A match between the Australian and Argentina rugby teams on Saturday on the Gold Coast is in doubt.
The Argentinian side travelled to Byron Bay for a health retreat.
Eight members of the squad are now stuck in New South Wales at Kingscliff as discussions between the team and Queensland Health continue.
Previously announced cases
Aviation facility
A fully-vaccinated Eatons Hill man who works at an aviation facility was detected on September 27.
His wife also tested positive.
The two are linked to a number of exposure venues on Brisbane's northside, including in Eatons Hill, Aspley and Rocklea.
They spend around three days in the community while infectious.
A man who works with the aviation worker also tested positive and was announced yesterday.
It's believed the source of their infections was an interstate or overseas pilot.
South Brisbane truckie
A truck driver who stayed at in Spring Hill and South Brisbane tested positive after spending a week infectious in the community.
He was not vaccinated.
Gold Coast truckie
A truck driver who tested positive in New South Wales was infectious on the Gold Coast from September 25-27.
He visited a number of suburbs on the coast.
Mask requirements were tightened on the Gold Coast following this case.
Press PLAY below to hear a wrap on all previously announced cases
Image: Getty