Erin Molan out of action after horrific fall lands her in hospital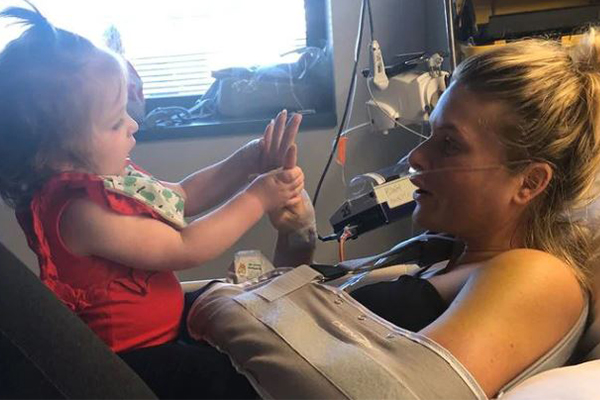 Erin Molan has described how an awful fall landed her in hospital for ten days.
The 2GB host and Channel 9 sports presenter has been forced to take time off work after she broke her arm bone entirely off from her shoulder.
Erin was fetching a bottle for her 16-month-old daughter when she fell down the stairs in her home, leaving her in Prince of Wales Hospital for ten days.
Although doctors wanted her to take six weeks off, Erin tells her Weekend Edition co-host Natalie Peters she's determined to be back at work by the end of this week.
"I struggle not being able to work, it doesn't sit well with me on any level.
"It's one of the more painful breaks that you can do but my attitude is always 'it could've been so much worse' so I live another day."
Click PLAY below to hear the full interview
Alan Jones has also sent Erin his best wishes for a full recovery.
"Our thoughts are with you, Erin. It's a brutal break.
"I hope those who use Erin Molan as clickbait might just leave her alone for a minute. None of us would enjoy the pain, let alone the pain of being misrepresented."
Click PLAY below to hear Alan's comments in full