'Emissions targets are achievable': Resources Minister says we can have our cake and eat it too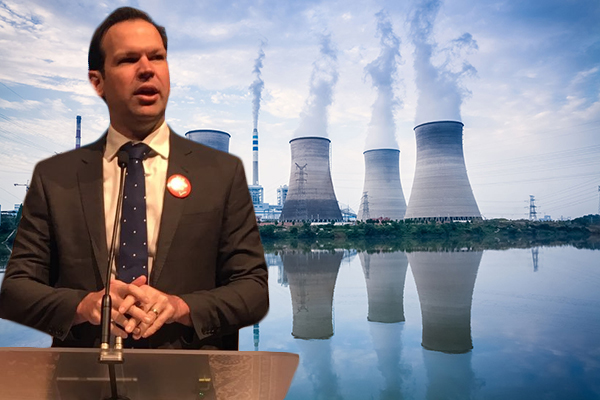 Resources Minister Matt Canavan believes the Australian economy can reduce emissions without destroying the economy.
The federal government's National Energy Guarantee (NEG) will be put to the states next week despite some Coalition MPs urging for it to be scrapped.
Minister Canavan tells Alan Jones the world is warming and we need to take action.
"Alan, you might not agree with me but I do think there's a warming effect of carbon dioxide, I think there is a legitimate debate about the significance and materiality of that.
"It makes sense to moderately reduce our emissions in the face of that evidence. We have been doing that already.
"I think the emissions targets that were signed up to by the former Abbott government are achievable.
"They're challenging but will not come at an overwhelming cost to the economy."
How absurd is Labor's position on coal. Ok for us to export but not use. Imagine if the cattle industry started promoting veganism!

— Matthew Canavan (@mattjcan) July 18, 2018
Alan insists the Paris targets cannot be met without driving Australian power prices to astronomical levels and says the public has had enough.
The resources minister insists that's not true and promises he won't turn his back on cheaper, coal-fired power to get there.
"We've got to use our energy resources. Nations that use their energy resources have cheaper energy, as we used to have.
"The policies of this government will help and can help attract new investment in coal-fired power.
"If we replaced the four oldest coal-fired power stations in this country with the latest clean coal technology you'd save 12-million tonnes of carbon dioxide."
Click PLAY below for the full interview