Drought relief: Barnaby pushing for centralised charities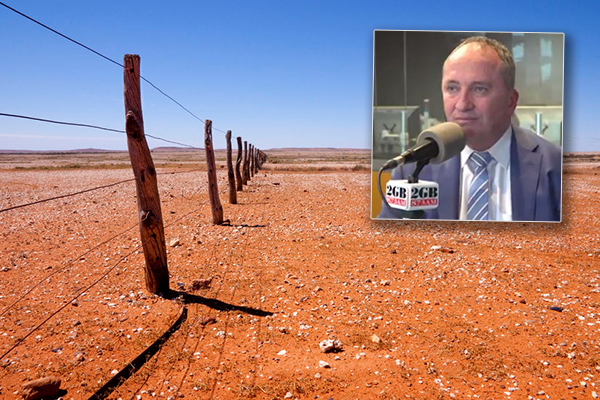 Prime Minister Scott Morrison is on his way to Royalla, on the New South Wales and ACT border, to make an announcement on drought relief.
He'll be joined by the country's drought envoy Barnaby Joyce and National Drought Coordinator Major General Stephen Day.
For former deputy leader tells Alan Jones many charities are offering relief, but they're not centralised at this stage.
"Yesterday, we looked at the process of getting a further centralised person, one person, in every drought shire.
"But if you said, 'Is there one single number which everybody can call?' No there's not."
Click PLAY below to hear the full interview