Don Bradman's long lost film cameo found after 83 years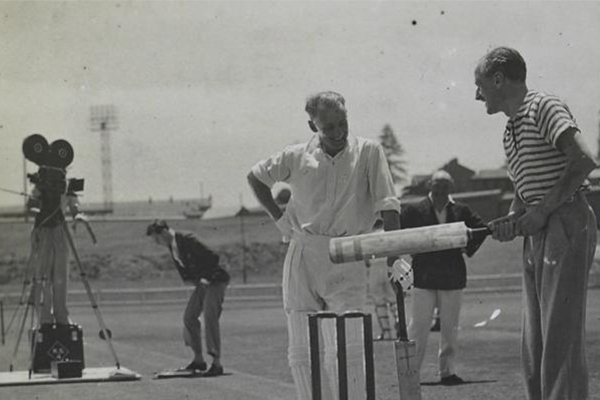 Sir Donald Bradman is the greatest cricketer of all time, but did you know he also appeared in a movie?
In 1936, 'The Don' made his one and only cameo appearance in a feature film, appearing in little-known melodrama The Flying Doctor.
The movie, starring Hollywood import Charles Farrell, caused a huge stir at the time but disappeared in the decades afterwards.
Until now…
The National Film and Sound Archive has found the long lost footage and shared it on their website.
A scene showing Bradman batting was filmed at the SCG on January 22, 1936 and edited together with footage of a Sheffield Shield match.
The Don is eventually caught on 99 off the bowling of one of the film's characters.
Later in the film, a fight erupts outside the Ladies Pavillion of the SCG.
That's when 'The Don' delivers his one and only line, "Hello, what's Johnny been up to?".
Steve Price speaks with Jeff Wray from the National Film and Sound Archive about the footage.
H asks how it was lost for so long and what we know about Bradman's role in the movie.
Click PLAY below to hear the interview
CLICK HERE to see Donald Bradman's scenes in the movie