'Does this mean something significant?' Ray Hadley feels a 'flush' live on air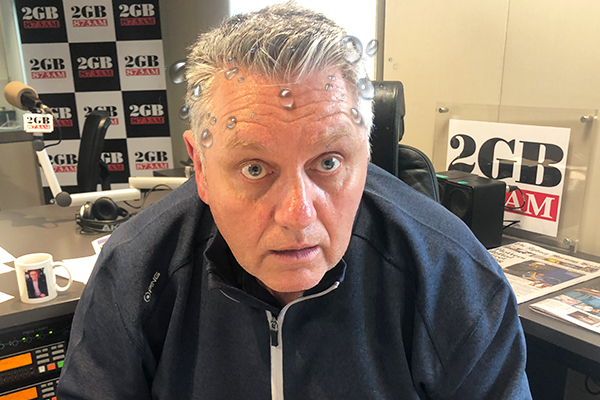 Ray Hadley has been left a little confused after he experienced a very peculiar medical episode on air.
Ray was feeling the heat in the studio this morning and questioned whether the air conditioning unit had been tampered with.
With the temperature standing at a very moderate 21 degrees, it was clear Ray was the only one sweating up a storm.
And he's come to realise he's experienced his very first "hot flush".
"Does this mean something significant in my life that I've had a hot flush?" he says.
"I'm actually sweating a bit.
"I've got a jumper on but that shouldn't make any difference."
Click PLAY below to hear Ray come to his hilarious conclusion
Following Ray's hilarious admission, listeners flooded the Ray Hadley Morning program with treatment ideas.
Emailer Michelle suggested Ray start taking some supplements to deal with his "men's menopause".
"I'm laughing so hard about your hot flush," Michelle writes.
"Get on the Vitamin E, 400mg."
Ray has thanked his listeners for their medical advice but is sticking to the waters for now.