'Disappointing': LNP leader won't support proposed euthanasia laws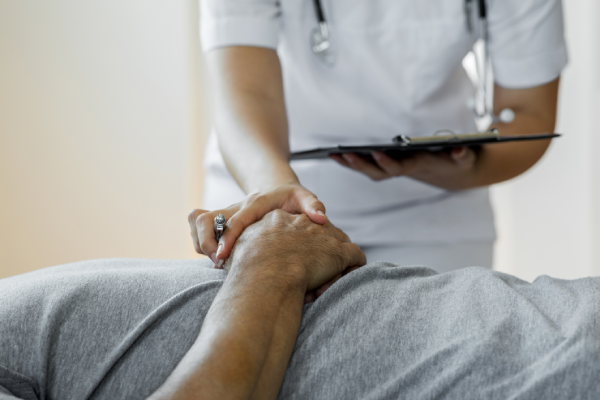 The debate around Queensland's voluntary assisted dying laws is heating up in state parliament, after Opposition Leader David Crisafulli announced he wouldn't support the bill.
Under the legislation, an adult must have a terminal condition that's expected to result in death within 12 months.
Mr Crisafulli revealed he can't support the bill, saying he fears euthanasia will take the place of palliative care.
"In my mind there are a number of things in the bill that made it very difficult for me to support them, and I guess the biggest one is the absence in palliative care funding, where you really can't access it until the last three months of your life," he told Scott Emerson.
"But voluntary assisted dying is available 12 months out from the end of your life,  think that's a big gap and a glaring omission in the legislation."
He said he won't campaign on the issue, because it's not a "party vote".
Press PLAY below to hear why he thinks the issue is being 'politicised'
David Muir from the Clem Jones Trust said it was a well-considered bill, and he was disappointed in the Opposition Leader's stance.
"Of course I was disappointed, because I know that their constituents want these laws," Mr Muir told Scott Emerson.
"The positions they have taken is contrary to the majority of their constituents.
"My disappointment would be nothing like the disappointment that would be expressed by those who are terminally ill."
Press PLAY below to hear why he thinks the bill is better than other laws in other states
Doctors fear they're 'not listened to' in state's euthanasia proposal