Dino discovery: Queensland researchers' intuition leads to fascinating find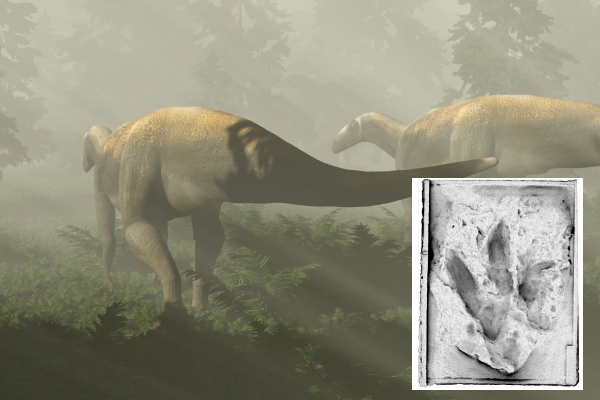 Scientists have discovered fossilised footprints found in an Ipswich coal mine 50 years ago, which were first thought to come from a large "raptor-like" predatory dinosaur.
A University of Queensland team reanalysed footprints and found they were actually from a much smaller, long-necked herbivore.
Palaeontologist with the University of Queensland, Dr Anthony Romillo, was the lead researcher and the one who suspected the original size estimates were wrong.
He said in the 1960s, little was known about dinosaurs' fossils and their footprints, and they were compared at the time with specimens from other continents.
"But as more research has gone on through the decades, we've collected a lot more data, and a lot more of the footprint diversity in dinosaurs, and now we've got aa much broader database to analyse and compare them with."
Dr Romillo said he knew "something was wrong" about 10 years ago when he first saw the specimen in the Queensland museum.
The footprints actually belong to a much smaller dinosaur than previously thought.
Press PLAY below to hear more about the development
Images: University of Queensland