Defence Minister rejects claims army has ordered gender neutral language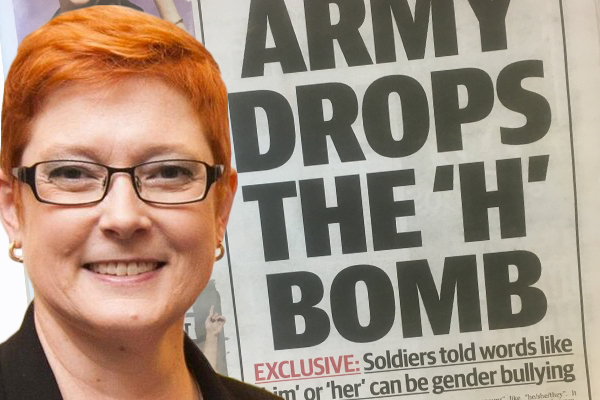 The Defence Minister has denied suggestions soldiers are being told not to refer people as "him" or "her".
News Corp reports a new guide urges officers to avoid gender stereotypes.
But Marise Payne tells Ray Hadley, the report is wrong.
"The department hasn't and the ADF has not issued any directive on the use of gender-neutral language.
"In fact, if you're at ADFA in Canberra this morning, everybody will be hearing their seniors addressed as sir and mam and using the usual military compliments."
Click PLAY below for the full interview