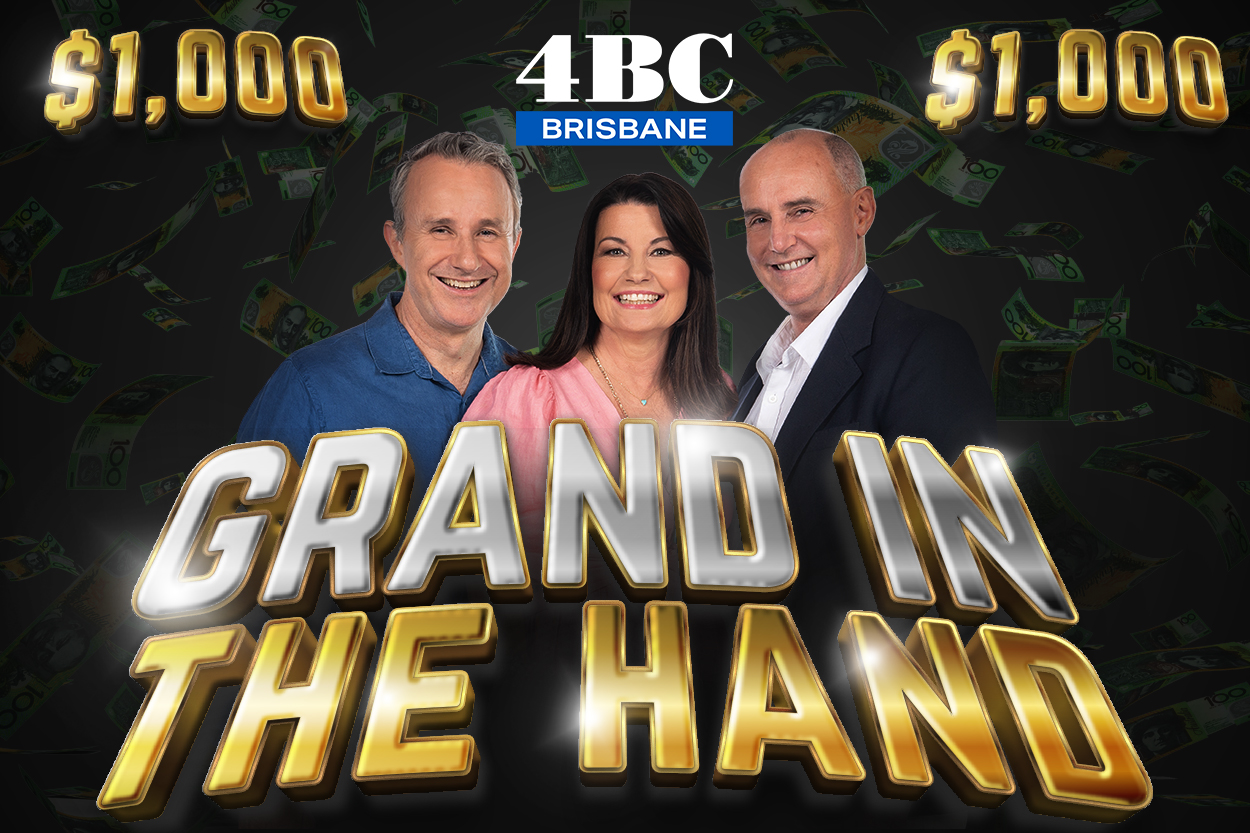 60 seconds…
10 questions…
A GRAND IN THE HAND!
Listen to Breakfast with Laurel, Gary & Mark weekday's at 7:40am for your chance to win!
Listen out for the Cue to Call each weekday in breakfast, if you're the first caller you'll have your chance at $1000. Each question you answer correctly, you'll score $10. If you get all ten correct, you will win a "Grand in the Hand"!