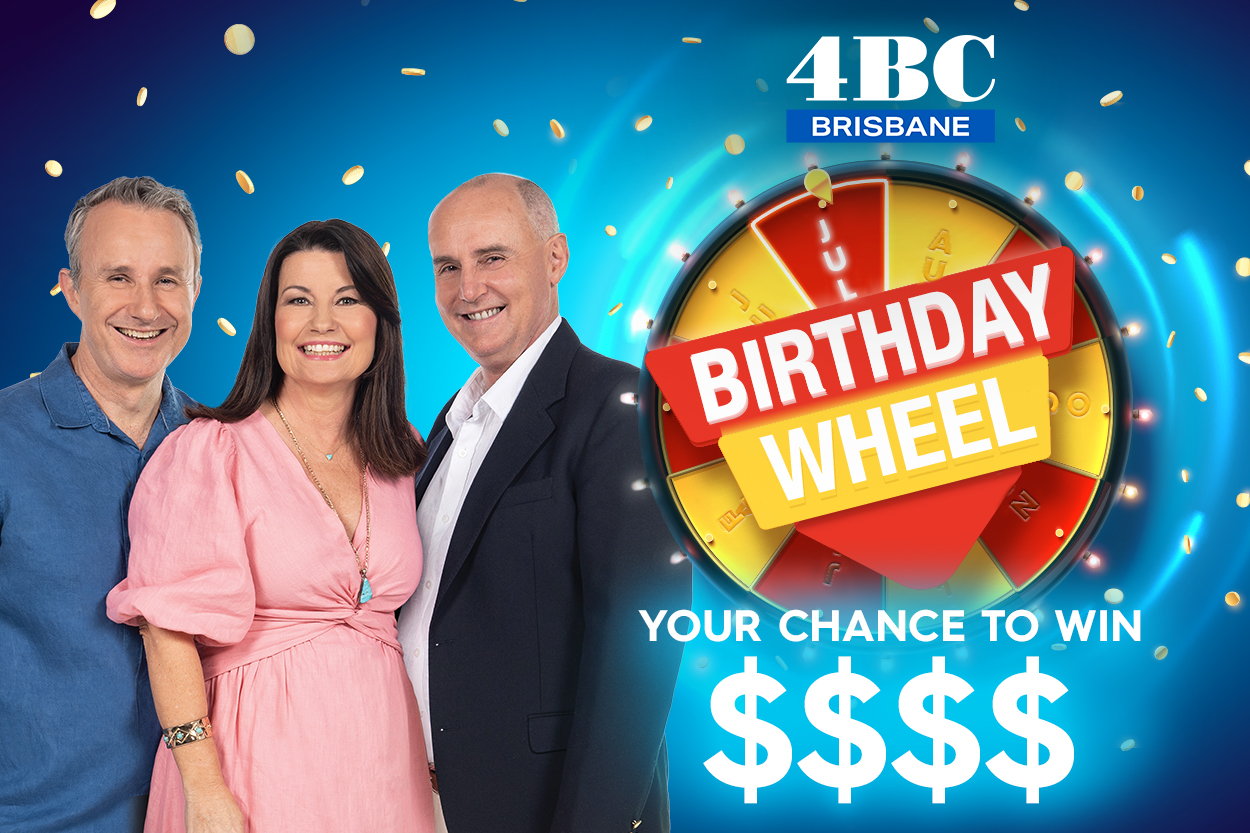 Listen to Laurel, Gary & Mark spin the famous Birthday Wheel each weekday from 6:40am for your chance to WIN $1,000 cash!
When you hear the cue to call dial 133 882, if you're the nominated caller you'll have the chance to win.
Laurel, Gary and Mark will then spin the 4BC Birthday Wheel, if the month it lands on matches your birth month, you will win $1000!