'Commonsense prevails' on testing costs as governments continue to trade barbs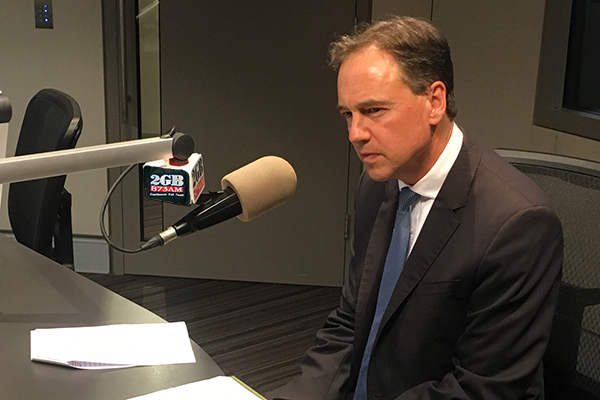 The federal Health Minister is 'glad' confusion has been cleared over who will foot the bill for mandatory COVID-19 tests.
From December 17, a state government policy will require people arriving into Queensland from a COVID-19 hotspot to return a negative test.
Premier Annastacia Palaszczuk yesterday clarified the policy will not cost $150 per person, as previously reported.
Rather, she said mandatory PCR tests for domestic travellers will be jointly funded by the federal and state governments, with an SMS message to be provided as proof.
But Health Minister Greg Hunt told Neil Breen that arrangement was always in place.
"We've been covering these tests on a joint basis since the Queensland Premier, on March 13, last year in 2020, signed the shared funding agreement with the Commonwealth.
"There was a little bit of a waver this week, where the Premier was looking to impose costs on individuals, we resisted that.
"I'm glad that risk, which appeared for 48 hours, has evaporated and commonsense has prevailed."
Press PLAY below to hear the full interview