Political war of words erupts over cost of Queensland's mandatory COVID-19 test for travellers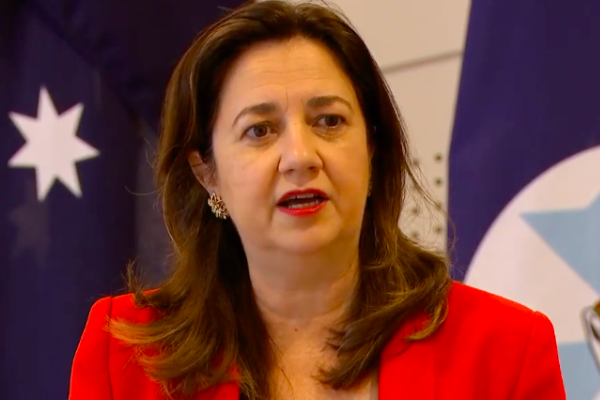 Premier Annastacia Palaszczuk says the federal government will assist with the cost of the state's heavily criticised COVID-19 test requirement for interstate travellers hoping to enter Queensland next month.
In a surprise move this afternoon, the Premier clarified that the mandatory PCR test required to enter Queensland from interstate hotspots would not cost $150 per person, as previously reported.
But the federal government has disputed her version of events, sparking a war of words on Twitter.
The federal government and states jointly fund the cost of the tests for Australians who require a test as a result of state or territory health order.
It means travellers can attend a mass testing clinic and get the test for free.
In a statement this afternoon, the Premier said "confusion over the PCR requirement and its cost did not originate from her government".
"Minister [Greg] Hunt says the charge for a PCR test was only when a certificate is required," the Premier said.
"Queensland made it plain weeks ago that the text message most people receive after a test is acceptable."
4BC Drive understands that the COVID-19 test comes at a cost for Australians travelling overseas who require a travel certificate.
Press PLAY below to hear more about the news on 4BC Drive
In a fiery retort on Twitter, Mr Hunt hit back at the Premier, saying her claim was "false".
"The only thing that has changed is that after accepting text confirmation for 18 months and then rejecting it for 24 hours, Queensland is now accepting the same text messages again, dropping their demand for a certificate," he tweeted.
The claim is false.

The Commonwealth has always funded 50 per cent of the cost of the PCR tests, as outlined in the Agreement the Premier signed on 13 March 2020. https://t.co/RRoFiu0rgQ

— Greg Hunt (@GregHuntMP) November 23, 2021
Image: Nine News