Coming home: Promising news for stranded Queenslanders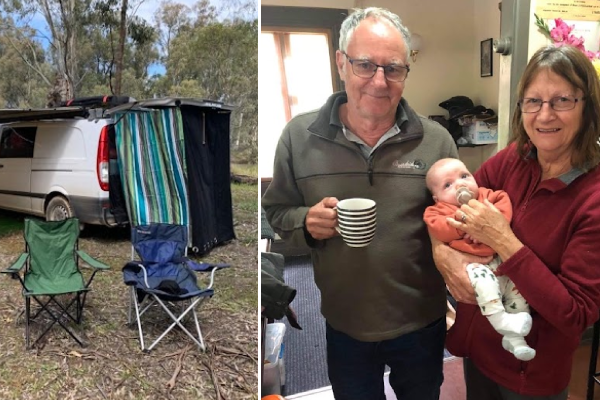 With Queensland's double dose vaccine rate about to tick over to 70 per cent, thousands of stranded residents will finally be able to fly home.
After Premier Annastacia Palaszczuk's announcement of the crucial milestone, likely to come late on Sunday or first-thing Monday, double-vaccinated, negative-tested people who live within driving distance of an airport in a free-standing house stocked with 14 days' of supplies will be allowed to isolate anywhere in the state.
But it's not all good news for Queenslander Julie Smith, who flew to Victoria in August to be with her father before he died and has been stuck ever since.
They drove to NSW, but now may have to drive back to Melbourne, to get a flight home.
"When I heard it, I thought, yes that would be good, so we've driven up to NSW to sit on the border and wait," she told Scott Emerson.
"But now, we've been at looking at how we are going to get home, and leave our car in [NSW], the only way we can get up to Proserpine is now drive back to Melbourne, because there's no connecting flights from Sydney, Ballina or Newcastle."
Press PLAY below to hear more about her story
RELATED 
Stranded Queenslanders not holding out hope for expanded quarantine trial