Businesses bear the brunt of devastating, major flood in Maryborough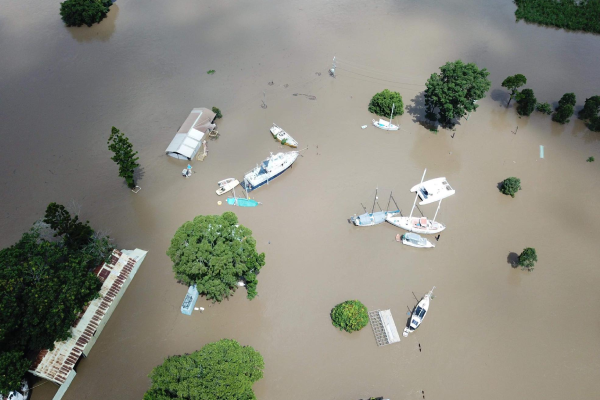 Businesses in Maryborough have been devastated as flood waters slowly begin to recede in the aftermath of ex-tropical cyclone Seth.
The town's CBD was evacuated yesterday, with the river peaking at nearly metres last night.
Damaged gates under the town's levee failed to stop floodwaters and many local businesses have borne the brunt of the devastating event.
April Spadina from Maryborough Slipway said no one expected the amount of rain and the level of flooding.
"We've been directly impacted by this flood, the flood peaked last night at 10 metres, and our entire business is under water," she told Scott Emerson.
"The water has only receded maybe about two metres, so it's got a long way to go."
She said roads were still blocked and they can't even access it.
She said it was a "fast, unexpected flood".
"Nobody had time to prepare for this one."
Ms Spadina said they had a group of people help to try and get out as much at their business as they possibly could.
Press PLAY below to hear more of her account of the devastating damage
Fraser Coast Mayor tells of 'heartbreaking' moment Maryborough's levee gate failed