Broncos skipper reflects on a stellar career as he prepares for his last game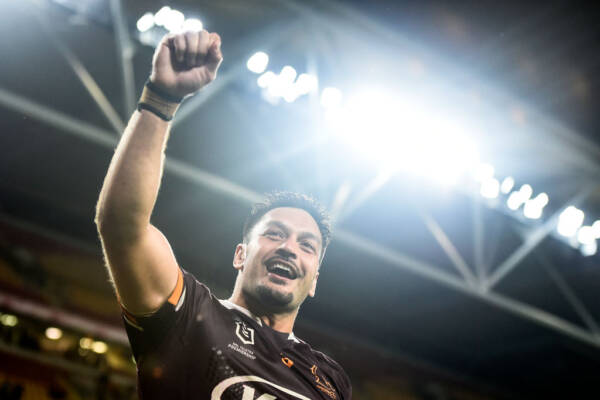 Retiring Brisbane Broncos Alex Glenn says he always wore the jersey with pride, as he gears up to hang up the boots.
On Saturday will play his 285th game, his final game and he told Peter Psaltis on Wide World of Sports, he's feeling at ease ahead of the game.
"I am grateful to be in the game for this long, everything I have achieved," he said.
"I am surprised I have been able to do it for so long, this will be my final game, it's not like I am going to play [reserves] I am officially hanging them up, this is the last rugby league game I am playing."
He said he may not have been the most talented, he never wanted to let down his team mates when it comes to effort.
"One thing you always pride yourself on as an athlete is to go out there and do your best every single week and the hardest thing about our game is trying to be consistent, week in week out.
"That's something I try and share with our younger boys coming through the Broncos … you could be a star player but it's about being consistently great every single week for your team mates."
Press PLAY below to hear the highlights of his career
Image: Albert Perez/Getty Images