Australian tourists escape close call on way to Gallipoli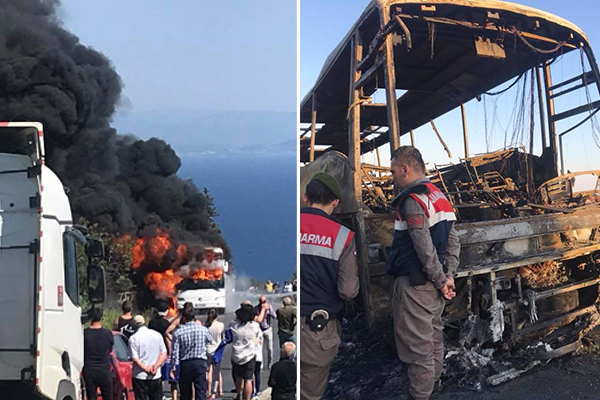 A bus taking a group of Australian and New Zealand tourists to the Dawn Service in Gallipoli has burst into flames.
45 passengers managed to get out safely after smoke began pouring from the engine.
They watched on as the bus burst into flames shortly after.
The vehicle and their belongings have been destroyed.
New Zealand passenger Laura Smith said she was "shaken" by the close call in a Facebook post showing the dramatic fire and aftermath.