Border ban: Mum's emotional plea to be reunited with 3-year-old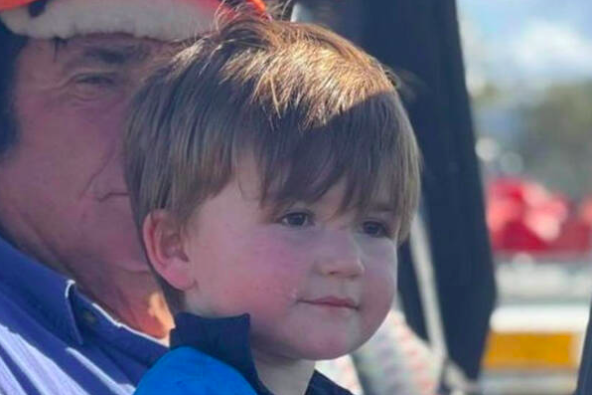 A Fraser Coast mother says she's desperate to get her 3-year-old boy back home, who's stuck in NSW due to the state's strict border restrictions.
Memphis has been with his grandparents on their remote cattle station near Griffith since July.
His parents have been told the boy and his grandparents would have to fly from Sydney into Queensland and go into hotel quarantine.
Mum Dominique says she has offered to meet her parents at the border to collect him, but she's been rejected numerous times.
She's been on the phone to Queensland Health in tears numerous times trying to bring him home.
"He needs his mum and dad, he needs to come home, it's just not fair. I don't think we are asking much, we just want our son home," she told Neil Breen.
"We have explained that he is immune-compromised, putting him hotel quarantine, firstly taking him to Sydney, which is where the outbreak mainly is, and then flying him to Brisbane and putting him into hotel quarantine, it's ridiculous.
"I'm putting him right in the fire line, and I don't want to."
Memphis, who suffers with asthma, lives on a 40 acre property with his family.
She said they would isolate and do "whatever it takes to bring him home".
Press PLAY below to hear her emotional plea
"This has been one of the lowest weeks by any government in Queensland political history," Neil Breen said.
"This has been appalling performance by the Palaszczuk Government and how she did not see this happening this week?
He said people were interstate when the Queensland government enacted the hard border.
"This is not some kind of utopia that if you dare leave, you take your life in your hands, we mightn't let you back.
"This is one country, this is a 3-year-old kid here."
Press PLAY below to hear more of his comments