The future is here! Ambitious plan for airborne taxis takes flight in Brisbane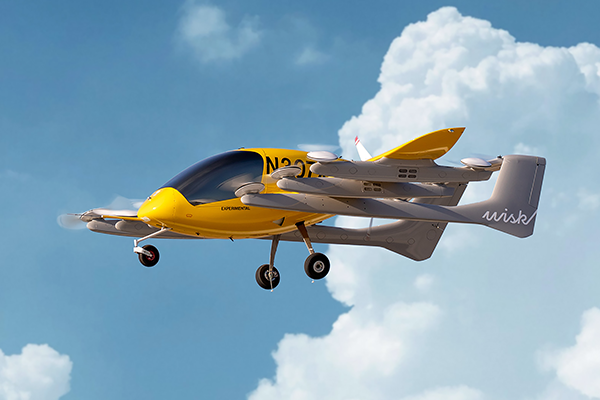 A plan for flying electric taxis over Brisbane in time for the 2032 Olympics could soon be a reality with an air taxi hub in the works. 
The futuristic plan was unveiled today to revolutionise public transport in the river city.
Air mobility company Wisk Aero has announced a partnership with the south-east Queensland Council of Mayors today, to work on developing the autonomous taxi service across Brisbane.
It would work the same as booking in an Uber or a taxi!
Chief marketing officer at Wisk Aero Becky Tanner told Peter Fegan on Brisbane Live the aircraft are being designed to be "simple and safe".
Press PLAY below to hear more about what she expects the cost will be
Australian company Skyportz hopes to operate electric air taxis in less than a decade to connect locations that may not have easy transport links.
Chief executive Clem Newton-Brown estimates the cost of a ride would be "somewhat more than a taxi but cheaper than a helicopter".
Today reporter Jess Millward told Laurel, Gary & Mark the aircrafts will run without a pilot.
"They just fly themselves!"
Press PLAY below to hear how the plans are tracking 
Image: Skyportz / Instagram