Alfie Langer honoured at Queensland Sport's night of nights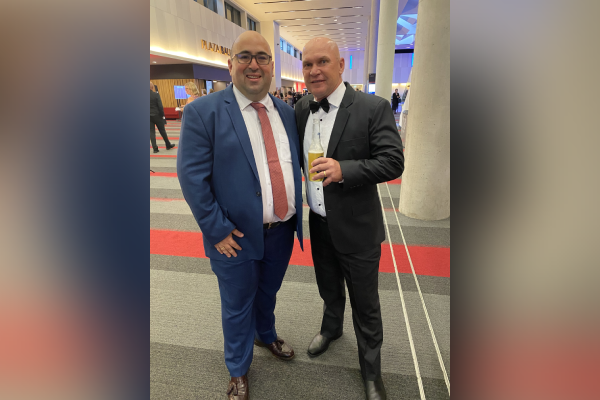 Allan 'Alfie' Langer has been elevated to legend status in the Queensland Sport's Hall of Fame.
He joins the likes of Greg Norman, Arthur Beetson and Wally Lewis.
The league legend told Peter Psaltis live from the Queensland Sport Awards that he was very honoured.
He also spoke about what he missed most about the camaraderie of the game.
"The celebrations in the dressing room with your mates I think, although I am still involved with the Broncos, I still love a celebration and a good time," he said.
"When you were playing, your wins, your celebrated. Being in the dressing rooms, you'd sit there for hours on end with your mates."
Press PLAY below to hear more of the chat with Psalty on Wide World of Sports