'You're obviously stark-raving mad. Please don't write back'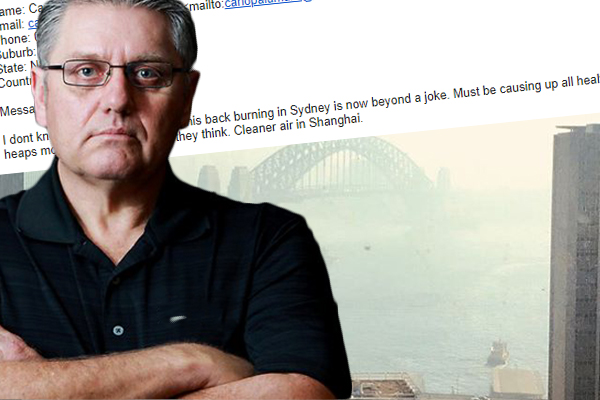 Image: Instagram
Ray Hadley receives hundreds of emails every day, everything from tip-offs, to heart-warming stories, pleas for help and… the occasional nark.
Carlo's email falls into the nark category.
"I dont (sic) know who else to go to but this back burning in Sydney is now beyond a joke. Must be causing up all health problems. Vivid is on with heaps more tourists, what must they think. Cleaner air in Shanghai."
Ray politely wrote back to Carlo explaining hazard reduction burns are conducted in cooler weather to save homes and lives in bushfire season.
"You're obviously stark-raving mad. Please don't write back."
Click PLAY below to hear the full spray
RELATED
'I can't quite believe what I'm reading': Ray shuts down Australia's biggest nark