'You're a hero': MND sufferer shares her emotional battle with Ray Hadley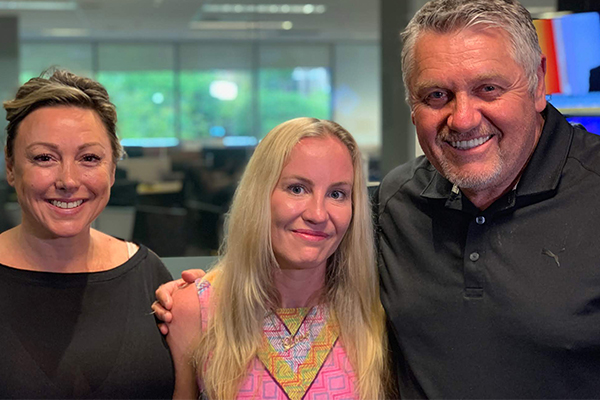 Alex Power is speaking out about her battle with Motor Neurone Disease (MND). 
Alex first experienced symptoms in the middle of last year, but it wasn't until after Christmas that the awful diagnosis was made.
She joins Ray Hadley in the 2GB studio, alongside her friend Karen.
WATCH | The moment Alex Power first realises something wasn't right with her body
"The first symptom was in July," she tells Ray.
"I was just on my lunch break and felt like it was difficult to walk.
"I had to think about walking. It was awkward and uncomfortable."
Alex says she's in a position to help raise awareness of MND, and wants to make use of it.
"There are lots of people out there that don't have the support or capacity that I do," says Alex.
"I feel like a bit of a fraud talking about it because I'm still learning about it as I go."
"You're not a fraud. You're a hero," says Ray.
Alex is holding a Fight MND fundraiser on February 28 (details below).
Click PLAY to hear Alex's story in full
To support Alex and help fight MND:
Alexandra Power
BSB: 062275
Account Number: 00612638