Young gun spin bowler had no idea of the chatter around his remarkable debut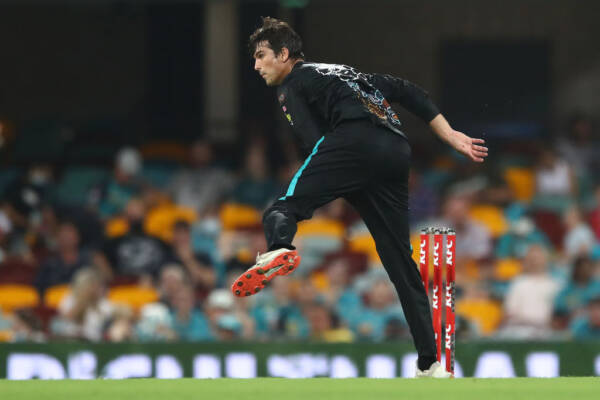 Patrick 'Paddy' Dooley made quite an impression when he debuted for the Brisbane Heat against the Adelaide Strikers on the weekend.
There were a number of debutantes, and Paddy Dooley definitely made a splash, with commentator Michael Vaughan amazed at the young bowler's windmill style.
"Such an amazing experience, unexpected obviously with all this Covid stuff going on but such an amazing, surreal feeling being out there getting to challenge myself against some of the best players in Australia, had an absolute ball out there," Paddy told Peter Psaltis on Wide World of Sports.
He had no idea of the chatter around his debut until he got back to his hotel after the game.
"I didn't even realise they were talking about me until I checked my phone after the game, when I got back to the hotel, and all of these people 'Vaughany was going off about you'.
"I thought it was quite funny."
Press PLAY below to hear how he's juggling a job and cricket
Image: Chris Hyde – CA/Cricket Australia via Getty Images