You won't believe what this driver tried to get away with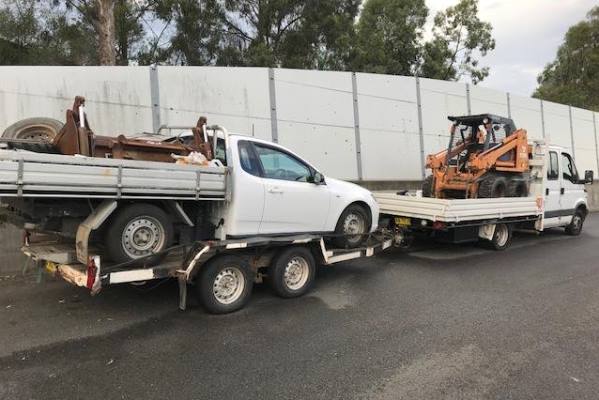 Yesterday, police from Traffic Task Force found this disaster on the road.
The driver was pulled over on the M7 Motorway at Baulkham Hills for major road infringements while travelling from Victoria to Crescent Head.
Not only was the vehicle overweight, the trailer's brakes, the engine and the fuel tank were damaged as well.
But it doesn't end there.
In an attempt to bypass the vehicle's fuel tank, the driver decided to use open fuel drums.
The driver was slapped with the following fines:
1) $439 and 2 demerit points for driving/towing a vehicle with an unsecured load

2) $183 for using an unsafe or unserviceable vehicle on a roadway

3) $541 for allowing any liquid/loose waste material escape onto the road

4) $842 for exceeding lorry's mass limit
See the shocking photos below