'You are kidding yourself': Neil Breen blasts Queensland's 'biggest Christmas Grinch'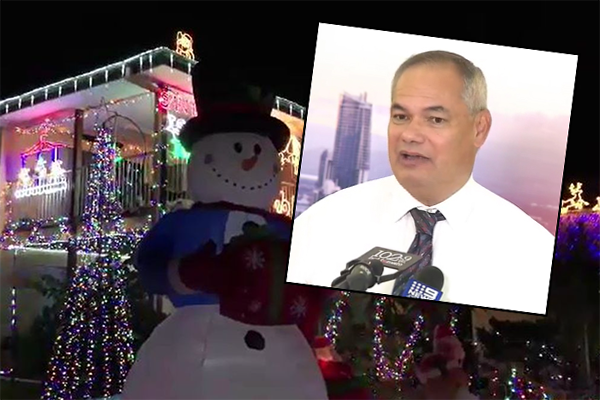 Neil Breen has slammed "the biggest Christmas Grinch in the state" after an annual lights competition was scrapped.
Gold Coast Mayor Tom Tate told the Gold Coast Bulletin the council is "moving with the times" and pulling the plug on the competition.
"What times?" Neil asked. "Where we don't decorate houses? What – because it's daggy or something? Because it's old-school?"
Mayor Tate has defended the decision, assuring photos of houses will be uploaded to a dedicated page on the We Are Gold Coast website.
"Gee, the kids will love that," Neil continued.
"'Oh, look at this house at Bundall! It's really well-decorated – I can see it on my computer!'
"Fair dinkum, 'move with the times'; Tom Tate, you are kidding yourself."
Press PLAY below to hear Neil Breen's comments in full 
Image: Nine News