X-Men star and China's biggest celebrity Fan Bingbing cops whopping fine for tax evasion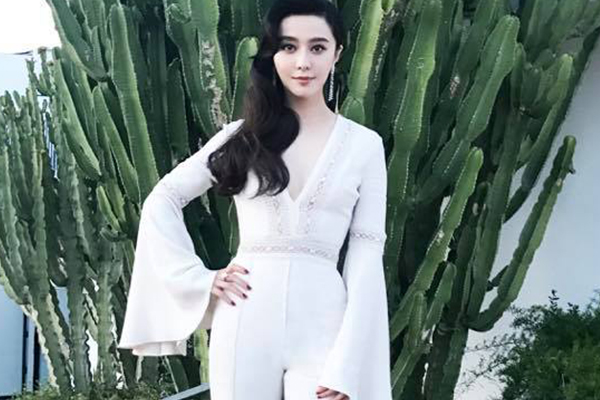 Authorities have fined Chinese celebrity Fan Bingbing more than US$130 million over tax evasion and ordered her to pay back US$130 million in taxes.
Fan appeared in the X-Men and Iron Man film franchises and has more than 62 million followers online in China.
She dropped off the radar in June amid reports she was involved in an investigation into tax evasion in the film industry.
Her vanishing act sparked wild speculation in China about her fate, including reports she had been detained.
In May, a Chinese TV anchor, in a fued with Fan at the time, posted tax-dodging pay agreements online known as "yin-yang" contracts – one setting out the real agreed payment terms and a second with a lower figure for the tax authorities – that appeared to implicate Fan.
Fan then re-emerged on social media to make an abject apology on Thursday.
Despite the enormity of the sums involved, Fan is expected to be able to avoid criminal prosecution if she pays up promptly.
Ross Greenwood speaks with Australian Strategic Policy Institute cyber policy analyst Fergus Ryan for the details.
Click  PLAY below to hear the full interview
"I think the authorities have really used this an opportunity to kill a chicken to scare a monkey, as the Chinese saying goes.
"They have used this an opportunity to firstly make it clear to the rest of the entertainment industry, this type of tax evasion isn't on, because is it rife in that industry.
"But then beyond that, to send a message to the wider Chinese population, that it doesn't matter who you are, no one is above the law."
Image: Facebook