WWII veteran's risk-taking mission finally given the reward it deserves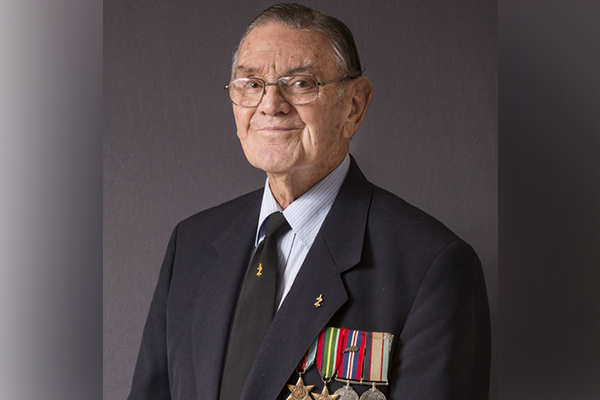 A World War Two veteran has finally been paid the "danger money" he was promised by the government 75 years ago.
Able Seaman Mostyn Berryman was involved in a top-secret, highly dangerous mission; Operation Jaywick in 1943.
The successful raid saw 39,000 tonnes of Japanese shipping sunk in enemy territory.
Operation Jaywick was so dangerous, the small group of Australian and British soldiers were promised "danger money" – money they never received.
After discovering the injustice, Chris Smith has been on a mission to get Mostyn, the last surviving member of the team, the $470 he's owed.
Veterans Affairs Minister Darren Chester directed an investigation into the matter.
Now, the 94-year-old veteran will be paid the money he deserves, and more. Mostyn will be receiving close to $5000.
"You deserve every cent of that money, mate," says Chris.
Mostyn has thanked Chris for pursuing the matter.
"I'm very appreciative of all the work that's been done."
Click PLAY below for the full interview with WWII veteran Mostyn Berryman 
When it comes to how he'll spend the money, Mostyn says he's considering giving it away.
"I was chewing it over in bed last night, whether I keep it or whether I give it to the local children's hospital or somebody along those lines.
"I'll give it a lot of thought."
After hearing Mostyn's story, listener Gavin called in to thank Chris for taking up the cause.
"I just wanted to congratulate you and that radio station, that's a magnificent story, mate," he says.
"With all the bad news that goes around and everything, that's a wonderful effort by you and your team."
Click PLAY below to hear from listener Gavin
Related