WWII veteran still waiting for the 'danger money' he's owed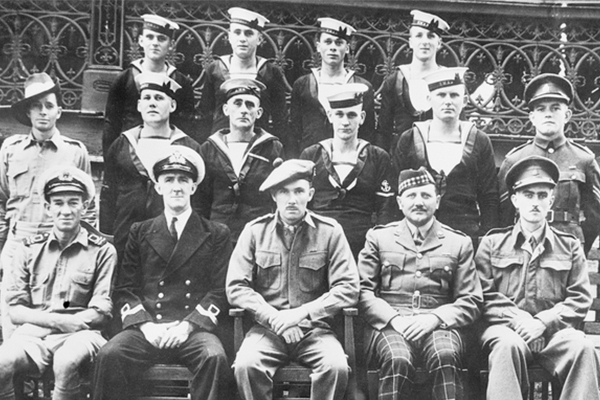 UPDATE: Veterans Affairs Minister Darren Chester has directed the Department of Defence to investigate the matter.
A World War Two veteran is still waiting on "danger money" he was promised by the government 75 years ago.
Able Seaman Mostyn Berryman was involved in Operation Jaywick, a top-secret mission which saw a small group of Australian and British soldiers in canoes defeat a number of Japanese warships on Singapore Harbour.
The successful raid was a courageous attack deep into enemy held territory.
All participants returned safely to Australia having sunk or severely damaged some 39,000 tonnes of Japanese shipping.
But the heroic veterans were dudded by their own government, former SAS patrol commander Mick Donaldson revealed to Chris Smith.
All of the soldiers involved in the operation were never paid the "danger money" they were promised for the mission.
Mr Berryman is the last surviving member of the team behind Operation Jaywick and tells Mark Levy when they returned home the danger money was missing from their bank accounts because the government never thought they'd return alive.
Mr Berryman says "soon after we were asked to go again and to be on a similar raid".
The whole group of soldiers agreed "if that's what the government think of us… they can go and jump in the lake."
Click PLAY to hear the full interview
Liberal senator and retired major general Jim Molan tells Mark these soldiers were "extraordinary" and deserve the payment they were promised.
He has vowed to follow-up the matter and get Mr Berryman his money.
"I suspect if no one's asked for it, we didn't know that it existed. But if the system can't provide 470 bucks to this guy, I'll provide it, Mark."
Click PLAY below to hear from Senator Jim Molan