Would you try this? Chris Smith broadens his palette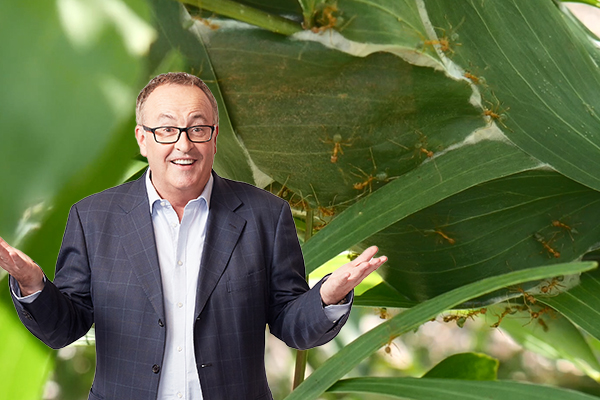 Chris Smith has immersed himself in Darwin's local produce, eating live ants!
Bush food business 'Something Wild' has created a new award-winning gin from the Territory green ant.
Something Wild's harvester Shannon Motlop tells Chris Smith you could even find a couple of whole ants in your bottle.
"We encourage people to give it a go if they're lucky enough to pour a drink and there's one sitting on top of their ice."
Chris bypasses the gin and plucks one straight from a leaf!
Watch the moment below
Shannon says he grew up eating green ants.
"When you were a kid you would always pick a green ant off a tree and take a bite.
"I taste something a bit similar to a citrusy lemon."
Click PLAY to hear the full interview