Woolies CEO says bag ban is 'not going to make money for us'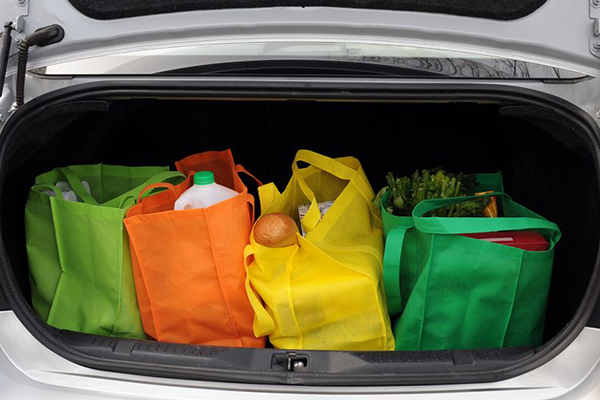 Grocery shoppers are now being charged for plastic bags at Woolworths as the supermarket giant's bag ban comes into force.
Shoppers will have to bring their own or buy reusable bags at the checkout.
Woolworths CEO Brad Banducci tells Ross Greenwood "we have not been motivated in this case on making money out of this".
"In fact, it's not going to make money for us.
"We've done it purely focused on taking 3.2 billion single-use plastic bags out of the environment, that's how many we sell today.
"Some of them may be useful… but the vast majority of them aren't and they end up in our waterways and in our oceans and impact the marine life."
Mr Banducci explains while the supermarket is "very focused" on removing plastic from its fruit and vegetable section, the amount of plastic packing which remains is a good "trade-off".
He says the need for packaging is that it preserves the quality of the product.
"There's no doubt that plastic and plastic trays often protect the freshness of the food.
"It truly is a false economy if we save plastic but we have to throw away more fruit and veg, so that's really where the trade-off is for us."
Click PLAY below to hear the full interview