Wide World of Sports was derailed last night in the best way!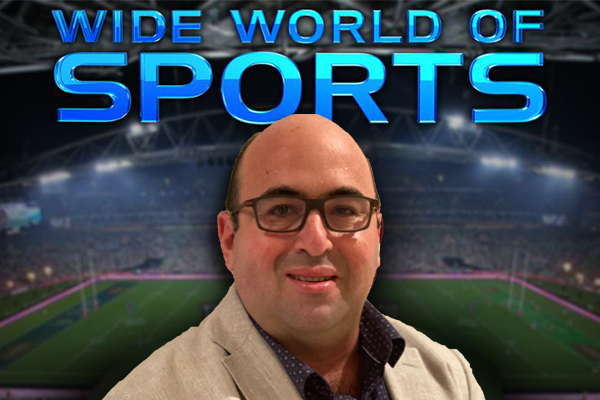 A simple question submitted to Wide World of Sports last night derailed plans for the show. 
Paul 'Fatty' Vautin joins Peter Psaltis every Monday, mostly without a hitch.
But last night, Chris from Castle Hill asked Fatty what his favourite stunt was from Channel Nine's The Footy Show and the conversation was immediately sidetracked.
"Oh man, The Big Marn in the dark room," Fatty recalled. "We go in the dark room, and … they say there's rats, there's spiders that can kill and there's snakes.
"Daryl's going 'yeah, you know what? I shan't be going in'.
"Well, we had to… In the end there was nothing in there!"
With the recollections kicked off, Peter cooked up a last-minute mystery guest to join the chat.
A mystery guest about to join us on @wwos on @NewsTalk4BC…….I wonder who it is?????

— Peter Psaltis (@peterp79) September 13, 2021
"You were going down memory lane there, Paul, talking about your time in the dark room with The Big Marn," Peter said.
"Guess who's on the line…"
Press PLAY below to hear The Big Marn defend the dark room incident 
Of course, the listeners got in on the fun, jogging Fatty's memory with some of the all-time best highlights from The Footy Show, including The Vomatron.
Press PLAY below to hear how the conversation continued