Why masks might set off magpies this swooping season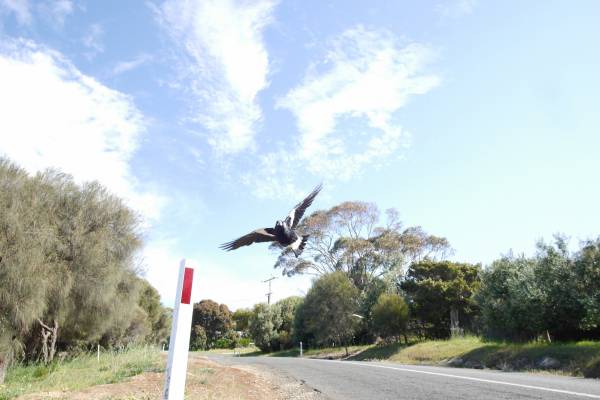 Experts say magpies might be swooping more this spring season, thanks to the masks we're wearing.
Griffith University magpie expert Darryl Jones says it's believed magpies can recognise between 30-50 people.
"The reason is, those magpies (and remember only a tiny fraction of them attack us thank goodness) but those ones that do, they attack primarily a single person that they know and recognise, people that live near them in their little patch.
"So they recognise us, just like we do by facial features, and if you put a mask on, you can't tell who it is.
"I've just heard literally today of some people in Melbourne who don't normally get swooped, they took their mask off and showed the magpie their face, mask back on and they were all right.
"Maybe there's something in this!"
Press PLAY below to hear more from the magpie expert
Image: Getty