Why Ash Barty is a cut above the rest: Rod Laver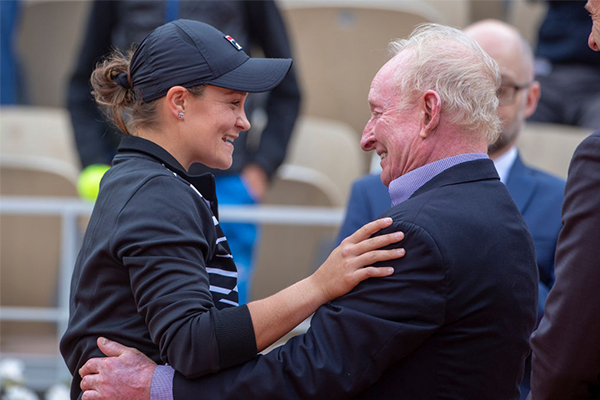 Australian sporting legend Rod Laver is optimistic about the future of Australian tennis, describing Ash Barty as "totally different from all the other players".
One of the greatest tennis players of all time has nothing but words of encouragement for Australia's new generation of tennis stars, especially women's world-number-one Ash Barty.
Rod Laver tells Alan Jones he saw her play at the French Open and was stunned by her incredible ability.
"It was just a thrill to see the way she played.
"It was just an amazing feeling to think here's this girl, she's not too tall but she has the ability and the guts to keep plugging away.
"She has a variety of shots, and that's the one thing that makes her totally different from all the other players. 
"Ash has all the game and the competitive juice."
Click PLAY below to hear the full interview
Rod Laver has written a new book, The Golden Era, about Australia's greatest period of tennis.
Alan says it's an absolute page-turner, with chapters dedicated to the likes of Margaret Court and Roy Emerson.
"The book is 564 pages long and not one page is unnecessary. This is a hell of a story.
"If you love your tennis, this is for you."
Royalties from the sale of the book are going to the development of tennis talent across Australia.
The Golden Era by Rod Laver with Larry Writer is available HERE
Image: Getty/Tim Clayton