What on earth? A rocket has invaded this Melbourne Cup marquee…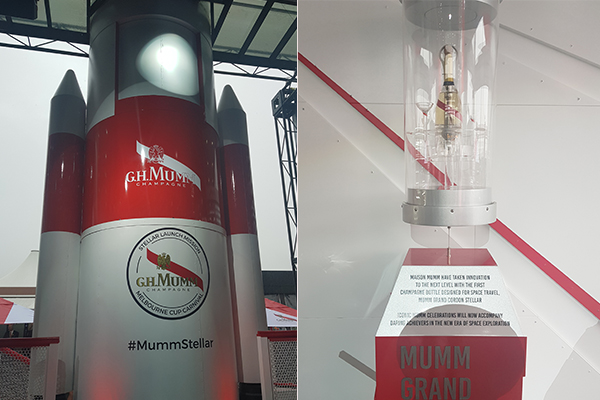 At the Melbourne Cup, you're likely to see some strange and spectacular sights.
But this takes unusual to a whole new level.
A rocket has invaded Flemington Racecourse today, and can be spotted at the G.H. Mumm marquee.
But what on earth is it for?
Pernod Ricard Pacific Managing Director Brian Fry explains it's all to celebrate their latest champagne, which is fit for intergalactic travel.
"It's a good way to highlight our new bottle that we've developed to serve champagne in space," he tells Chris Smith.
Click PLAY below for the full story