We threw our CEO into a bath of snakes… all for a good cause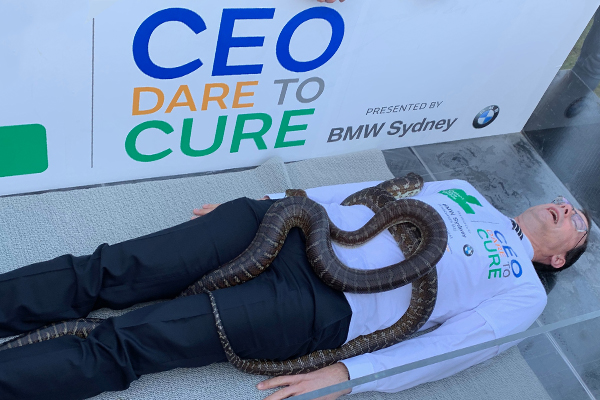 No Australian would turn down the chance to see their boss squirm.
And that's exactly what happened this morning, with the CEO Dare to Cure challenge.
Business leaders from around the country walked on hot coals and glass, got tattoos, shaved their heads and more, raising money for the Children's Cancer Institute.
Our own CEO Adam Lang got involved, facing up to one of his biggest fears… snakes.
He survived and, we can confirm, his suit was also unharmed.
Adam has passed his fundraising goal of $5000 but we're hoping to raise as much money as possible.
For more info and to donate, CLICK HERE