'We respect that': David Littleproud goes in to bat for 'divergent' colleague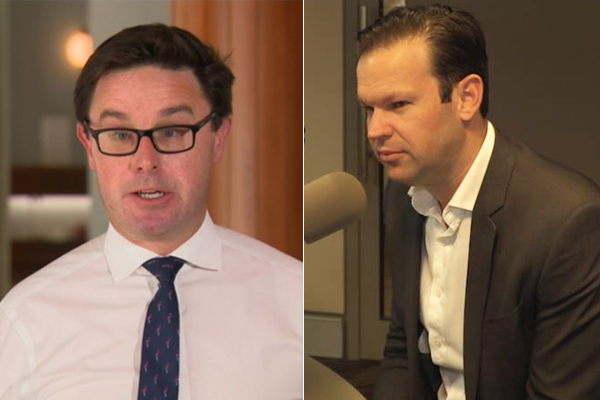 The Deputy Leader of the National Party has defended party division on net-zero carbon emissions targets. 
It comes as Prime Minister Scott Morrison enters into intense negotiations with the Nationals in an attempt to get them to agree to the move.
The federal government wants to finalise a policy before the Glasgow climate summit later this month.
"You've got to understand the culture of the National Party," Deputy Leader David Littleproud told Neil Breen.
"We're all fierce, independent, passionately representing our own regions."
Some Nationals, including controversial Senator Matt Canavan, are refusing to come to the party.
"I'd rather have Matt Canavan standing next to me than a politician I don't know their conviction or their values or principles.
"The fact that he may have a divergent view to the rest of the party room, that's okay, we respect that – that's a thing called democracy.
"We shouldn't castigate someone for having a different view."
Press PLAY below to hear how the negotiations are progressing