'We never received that bill': Milo Yiannopoulos slams 'hilarious' rejection of his visa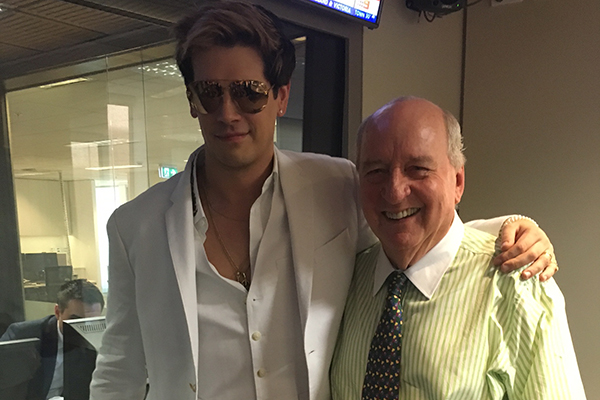 Controversial political commentator Milo Yiannopoulos has slammed the initial rejection of his Australian visa as "hilarious".
The conservative speaker was banned from entering the country by the Department of Home Affairs.
The department listed several reasons, including "controversial statements" about Muslims, Indigenous Australians and other minorities.
It also cited a $50,000 bill owing to Victorian Police after dozens of officers were called to his Melbourne event in December 2017, to deal with hundreds of left-wing protesters.
Speaking with Alan Jones, Mr Yiannopoulos says the so-called bill is a complete and utter fabrication.
"We never received that bill, we never received an invoice from police.
"One of the many things the hilarious initial refusal of my visa quoted was this bill which, as far as we can tell, never existed.
"This is Chinese-style state control."
Immigration Minister David Coleman has since stepped in a overturned the ban.
But Yiannopoulos says Australia has clearly fallen into the same trap as other western countries, in demonising right-wing voices.
"Even in, what I thought up until a few months ago was the last remaining bastion of common sense, even in Australia.
"You are at risk of being characterised as an extremist lunatic and you are at risk of being treated grotesquely unfairly."
Click PLAY below to hear the full interview