'We can't survive!': Farmer's desperate plea to Barnaby Joyce ahead of drought summit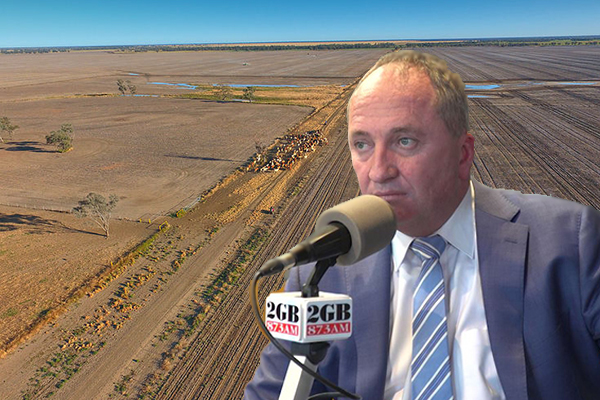 The federal government will unveil a $5-billion future fund for drought-proofing the country, during a national summit in Canberra.
About 100 people will sit down with the Prime Minister on Friday, including representatives from the National Farmers' Federation, to discuss ongoing support for drought-stricken farmers.
Among a list of demands, they want the government to subsidise a crop insurance scheme and to offer better access to rural financial counsellors.
The Coalition will also suggest a future-proofing fund to ensure governments have financial support ready for future disasters.
The federal government's drought envoy Barnaby Joyce tells Alan Jones he's hopeful the summit will be a success.
"I hope they've got a clear understanding of what this is about. I'm sure a lot of them do.
"I hope they understand not only what it's like for people on the land.
"But what it's like for people in the little white goods store who can't sell any of their product, who have a building on a lease, who don't have a multi-million dollar property to fall back to.
"That's it. When they're finished, they're totally finished."
Click PLAY below for the full interview
Hunter Valley farmer Anto White joins Barnaby and Alan on the line.
He's a sixth-generation sheep farmer, whose family has been on the land since 1832.
Anto tells Alan the situation is dire.
"It is bad. It's costing us $30,000 a week.
"We can't survive!"