WATCH | Woman put in headlock after intentionally coughing on plane passengers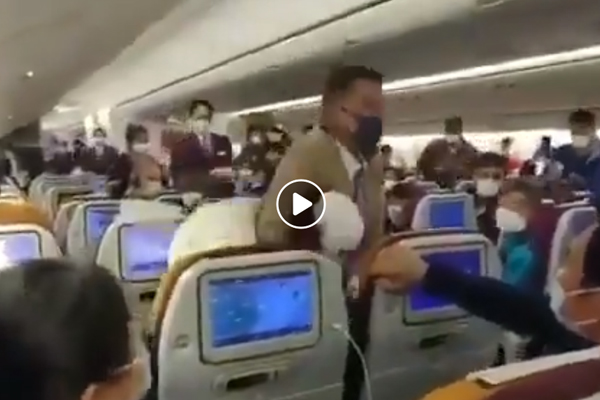 Opinions are divided over a cabin crew's response to a passenger on a Thai Airways flight.
The woman was unhappy with delays caused by coronavirus testing and started intentionally coughing on other passengers and crew.
Footage shows airline staff putting her in a headlock and covering her face with a pillow as they urge her to stop resisting.
Deborah Knight wants to know if you think the reaction was fair or heavy-handed.