WATCH | Truckie gambles his life, swerving in and out of lanes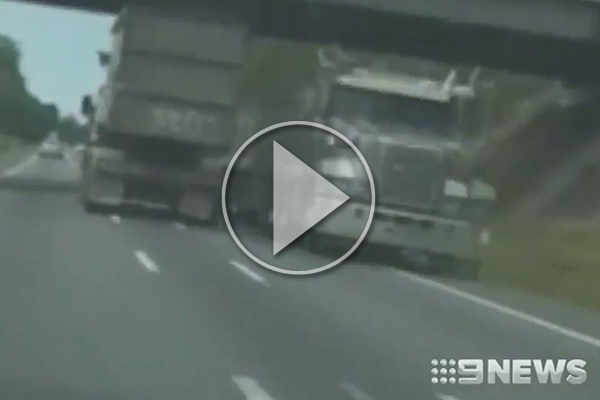 Vision: 9 News
A truckie has been caught on camera swerving in and out of lanes, risking a head-on collision with oncoming traffic.
Police are investigating if the truck is responsible for a six-car crash that happened in the same area, on the same day.
The vision was filmed on Queensland's D'Aguilar Highway, north of Brisbane.
See the footage below
Greg, the driver who filmed the horrifying footage, spoke with Ray Hadley this morning saying he had seen the truck driving "all over the road".
"I followed him for about 10 minutes and he was just getting so bad… I thought I've got to videotape this, it'd be the only way anyone believes me.
"And all of a sudden he was would have been like five, ten centimetres off a truck coming the other direction.
"It looked like he was on drugs or on the phone."
Greg says his mate sent him a photo of a truck allegedly involved in the multi-car pile-up later that day, "guess what it was the same truck, I couldn't believe it," says Greg.
Click PLAY below to hear the full call