'Watch this space!': Queensland Health gives 'first indications' of testing requirement ease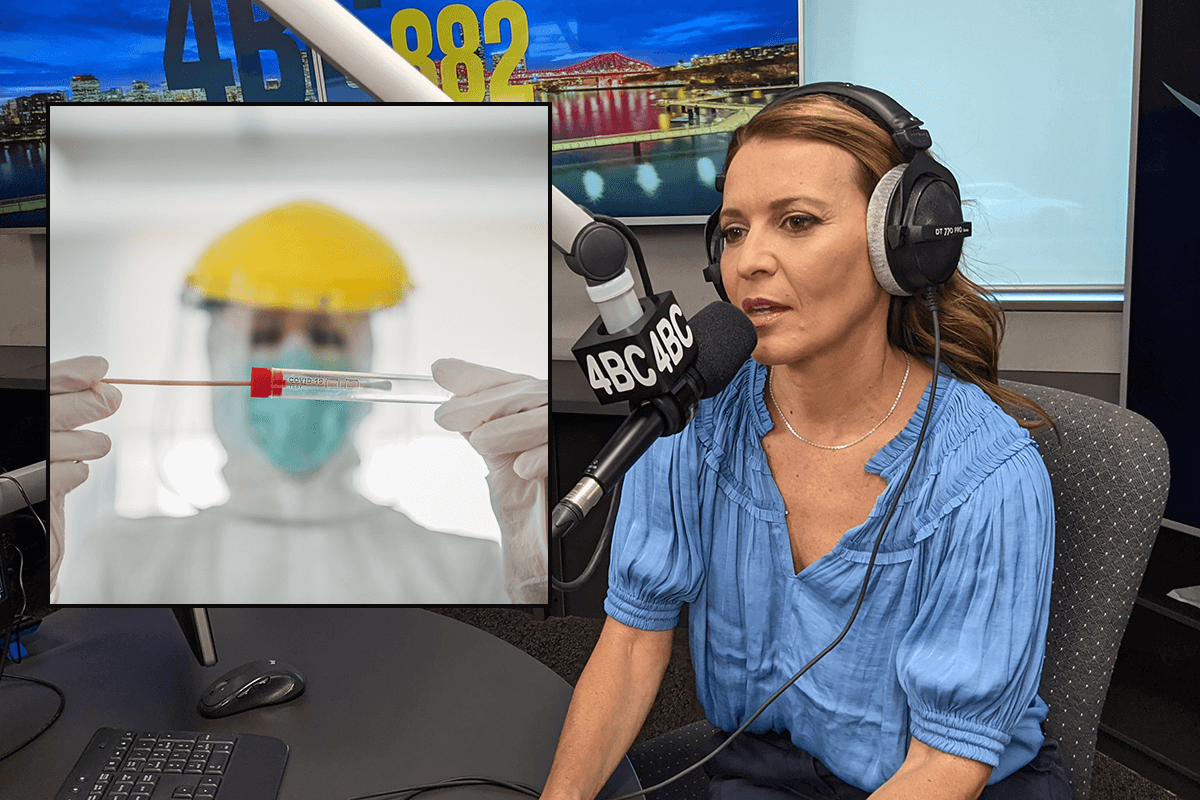 The state government is working to iron out issues with its vaccination and testing requirements ahead of borders fully re-opening next month.
There have been concerns travel requirements will become costly for families crossing the border for non-essential purposes like holidays, with PCR tests costing around $150 each.
Afternoons with Sofie Formica can reveal an easing of COVID-19 testing requirements for travellers who are fully vaccinated is being considered.
"There may be less testing requirements for fully vaccinated people entering the border zone or entering Queensland from the border zone for non-essential reasons," a Queensland Health spokesperson told Sofie Formica. (See full statement below) 
"We are continuing to work through the specific requirements for the 80 per cent vaccination milestone."
A second statement suggested while PCR tests are currently required by Queensland Health, rapid antigen tests (which are more affordable and have a faster turnaround) may be considered "for specific cohorts".
Sofie said she supports the potential easing of testing requirements ahead of the holidays.
"All the good work of opening up the borders after we have done such a great job here in keeping Queenslanders safe will be undone if families can't reunite for Christmas.
"But as you can tell by the string of answers we have been receiving, … there are already the first indications that perhaps we will not have to pay that $150 fee to get a mandatory COVID test if we're fully vaccinated, but we need to watch this space.
Press PLAY below to hear Sofie's findings in full 
A Queensland Health spokesperson provided the following statement: 
"There will be a border zone in place to ensure all border zone residents, regardless of vaccination status, can continue to enter Queensland for essential purposes once the border opens in December, without the need to meet the traveler testing requirements. 

"There may be less testing requirements for fully vaccinated people entering the border zone or entering Queensland from the border zone for non-essential reasons. We are continuing to work through the specific requirements for the 80% vaccination milestone. Detailed information will be made public when available."
On COVID-19 tests, a Queensland Health spokesperson said:
"Testing is critical in capturing COVID-19 cases as early as possible to protect Queenslanders.

"Currently, COVID-19 testing is free at state run testing facilitates for anyone experiencing COVID-19 symptoms, is a close or casual contact of a confirmed case, or is directed to be tested as part of their quarantine.

"Costs of COVID-19 tests at private testing facilities are set and managed by the Federal Government through Medicare.

"Currently, we use PCR testing as a primary means of testing for COVID-19 because it is efficient, reliable and accurate. This will continue to be the preferred method of testing.

"PCR test results can be turned around on the same day, depending on the volume of testing being performed.

"Rapid Antigen Tests for specific cohorts and specific testing situations may be considered into the future."
Image: Getty