WATCH | Police round up giant runaway pig using Doritos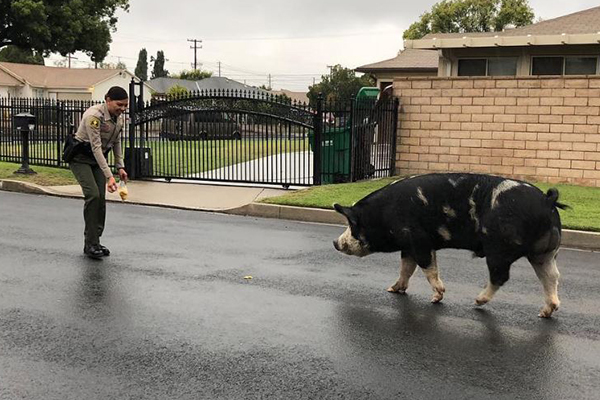 Police in America have managed to wrangle a pig "the size of a mini horse" using some very creative tactics.
Officers received an unusual radio call on Saturday, reporting a giant pig roaming loose in a Los Angeles neighbourhood.
In a written statement, the San Bernadino County Sheriff's Department says responding deputies "knew where he lived… due to previous calls".
"They lured him back home with Doritos one of our deputies had in her lunch bag."
Click PLAY below to watch the video
"They made a trail and he followed," the statement says.
Deputy Ponce says the unique police work "was fun".
"We were able to put him back in and secure the gate."