WATCH | John Stanley pranks Steve Price with an office makeover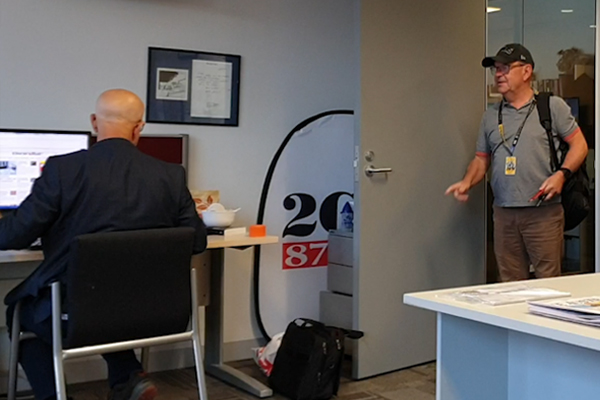 There's a war brewing between two presenters in the Macquarie Radio studios this week.
Steve Price and John Stanley are both fanatical AFL fans, with each of their teams in Saturday's Grand Final.
And… they share an office, which John decided could do with a bit of a makeover.
It's fair to say Steve wasn't overly impressed when he arrived at work this morning.