WATCH | Is this Australia's best beach? Steve Price finds a secret movie location in Western Australia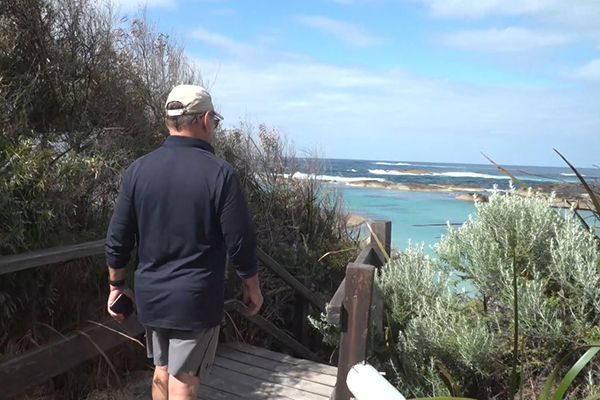 Australia is known for its beaches, but is this the best of them all?
Steve Price is road tripping through Western Australia and found this hidden gem used in a classic Australian novel and movie.
Just west of sleepy surf town Denmark, lies Green Pools and Elephant Rocks.
The inlet was the inspiration for Tim Winton's novel Breath and its big-screen adaption by actor and director Simon Baker.
"It's the most pristine, clear, blue water I have ever seen, anywhere in the world," says Steve.
Click PLAY below to check out Day Three of Steve's road trip
Steve also visited the nearby Valley of the Giants and its spectacular Tree Top Walk.
The 40-metre high footpath takes you through the canopy of some of the biggest and oldest trees on the planet.
There are so many different ways to experience extraordinary in Western Australia.
Find out more about the road trip state HERE
Steve Price is in Western Australia as a guest of Tourism Western Australia