WATCH | Footage shows dramatic Brisbane police pursuit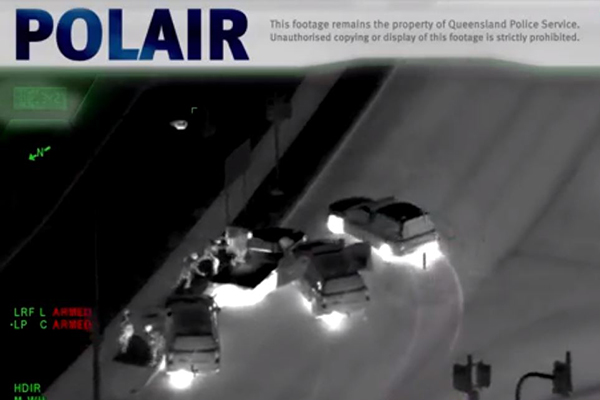 Dramatic footage has been released of a successful police pursuit in Queensland over the weekend.
At around 5.30pm on Saturday, police stopped a red Holden Commodore on the Bruce Highway at the Glass House Mountains, north of Brisbane.
The driver took off though, leading police on a chase all the way down to Hillcrest.
Polair filmed the man allegedly jump out and steal a Mazda ute before continuing his escape through to the south of Brisbane.
Officers managed to successfully deploy tyre spikes which eventually brought the vehicle to a stop.
Polair captured the moment officers pounced and arrested the driver.
Click PLAY below to watch the dramatic footage
A 33-year-old Bundaberg man has been charged with three counts of dangerous driving, two counts each of unlawful use of a motor vehicle and failing to stop a motor vehicle.
He's also been charged with one count of unlicensed driving and stealing and three counts of serious assault police.
He will appear at the Richlands Magistrates Court on Monday, April 30.