WATCH | Ray Hadley speaks with former NRL star about drug 'set up'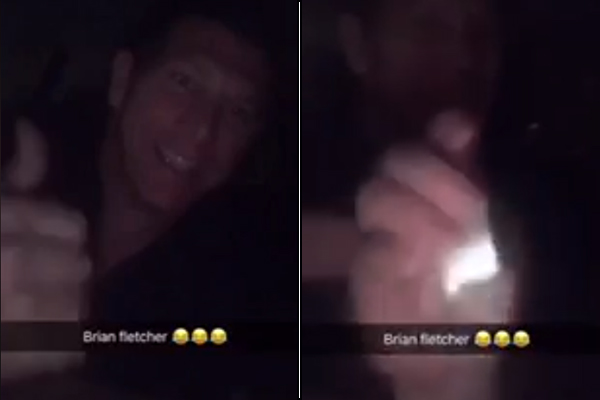 Retired NRL star, turned TV funnyman, Bryan Fletcher insists he's been "set up" in a video claiming to be a drug deal.
The video was posted to social media site Snapchat and appears to show Fletcher in a car.
The driver can be heard saying, "look who I'm selling bags to…" before dangling a small bag containing white powder in front of the Fox Sports personality.
The former International and Origin player swats the bag away and says:
"Don't say that. Nah, we're not saying that.

I'm just hanging out with a cab driver. I don't know who this cab driver is.

I got an Uber. I just got in an Uber."
Click PLAY below to watch the video
Ray Hadley has spoken with Fletcher privately to get to the bottom of things.
The former Roosters and South Sydney player swears black and blue he was not buying drugs.
"I honestly thought I was getting into an Uber we ordered.
"The car didn't move, I was waiting for my wife. She came out and said, 'get out'.
"I've never seen the bloke in my life. I was being polite to the bloke who is obviously a germ."
Click PLAY below to hear Ray detail his off-air conversation with Bryan Fletcher 
Ray Hadley wants to know who the self-confessed drug dealer in the video is.
The man clearly identifies himself.
Do you know this man? Email ray@2gb.com
In a statement to The Daily Telegraph, Fletcher's manager Steve Gillis says "he has done nothing wrong".
"He was in a taxi heading home with his wife after a night out having dinner," Mr Gillis said.
"The driver asked him for a quick Snapchat video — he's been set up.
"Fletch told me that he's never met the bloke, he just jumped in the back of his cab and driver pulled this stunt — he's clearly been set up."