WATCH | Chris Smith gets flu shot live on-air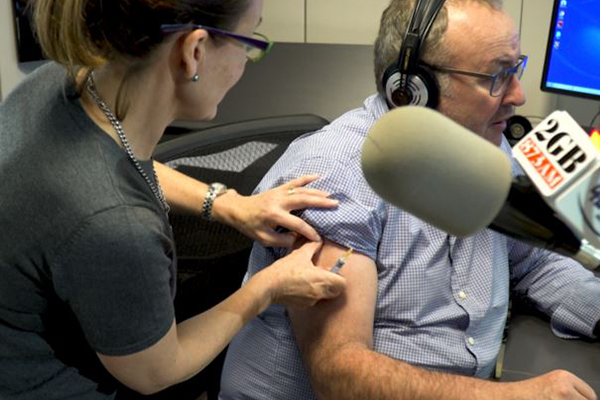 Chris Smith has bravely received his flu vaccination live on his show. 
With 40,000 confirmed cases of the flu already recorded in Australia, Chris was keen to protect himself against the potentially deadly virus.
"If I faint or scream or something like that, you can handle that, can you?" asks Chris before getting the vaccination.
Watch the video below