WATCH | Ben Fordham's cricket fail at Kirribilli House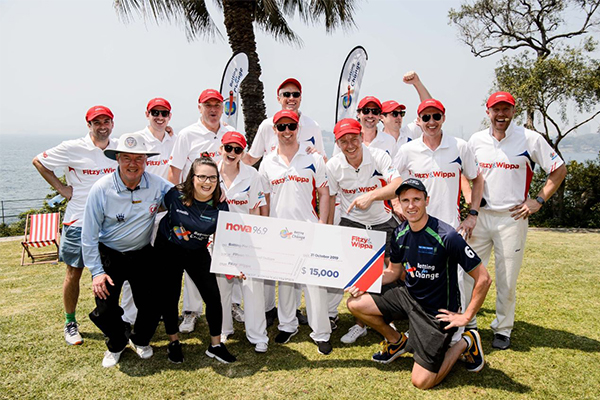 Ben Fordham has described the moment he lost the match for his charity cricket team in front of the Prime Minister himself.
Ben spent his day playing cricket at Kirribilli House alongside the likes of Scott Morrison, Karl and Peter Stefanovic, and Conrad Sewell.
The match, organised by Nova's Fitzy and Wippa, aimed to raise money for Batting for Change.
Although Ben insists he made an incredible catch during the first half of the match, his performance was marred when he was clean-bowled by Dr Andrew Rochford, handing the win to the opposing team.
GAME OVER!!! @_AndrewRochford has won it for Team a Wippa 🎉🏏 pic.twitter.com/LfWYyDStTN

— Fitzy & Wippa (@fitzyandwippa) October 31, 2019
"It was a stand a deliver kind of moment," says Ben. "The Prime Minister's there, the Premier's there, all of the people from the charity Batting for Change are there.
"In that moment… I didn't succeed."
Click PLAY below to hear the full story
To donate to Batting for Change CLICK HERE