Victoria Cross winner calling for change in primary schools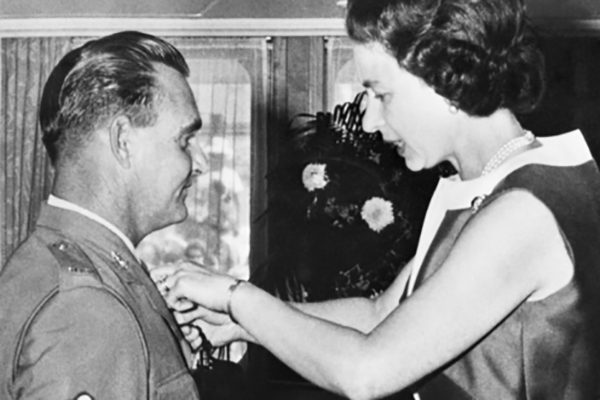 One of the most decorated soldiers in Australian history is putting his support behind a campaign to improve primary school lessons about our military past.
People can donate Great War bears, which will be used as learning support tools.
Keith Payne was awarded the Imperial Victoria Cross for his heroic efforts in Vietnam… he tells Alan Jones the generation after Vietnam didn't learn about or appreciate what occurs in war.
"The thing is now we say well it's time for the younger generation, through the bears and escorts to schools, to bring about an understanding of what the nation went through."
Click PLAY below for the full interview
Image: Australian War Memorial – Keith Payne receiving his Victoria Cross from Queen Elizabeth II